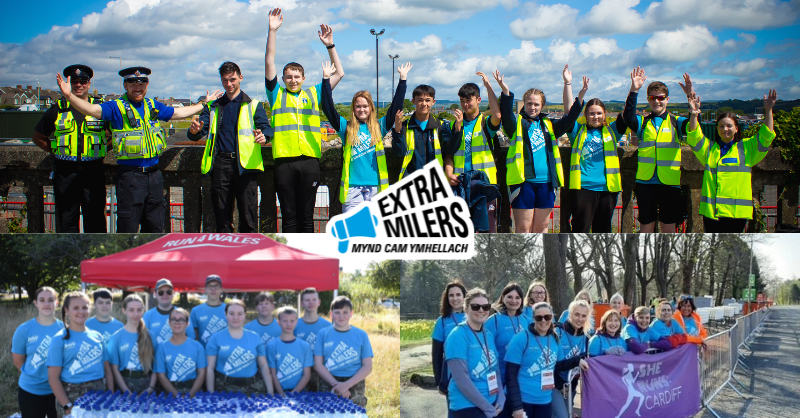 You don't need to run to be part of some of the biggest mass-participation events in Wales!
Run 4 Wales (R4W) is a not-for-profit social enterprise and charitable trust, set up to manage and deliver major events.
R4W is the team behind events including the Cardiff Half Marathon and Newport Wales Marathon. Our volunteers, better known as the Extra Milers, are essential in making sure that Run 4 Wales race days are a huge success. You don't need any special skills to become an Extra Miler, just be reliable, flexible and have lots of enthusiasm!
GROUP VOLUNTEERING WITH RUN 4 WALES

email us and tell us about your group

we'll send you a sign-up form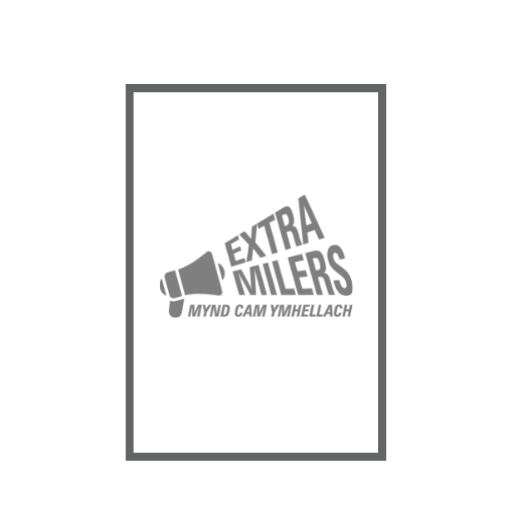 and some recruitment artwork

you recruit your volunteers

we'll email you an event briefing

turn up on event day and get involved!
We welcome groups to support us at our events, with a range of exciting volunteering opportunities available to suit everyone. Whether you're a community group, a social group, a college /school or a sports group, everybody can get involved!
We've got opportunities for youth volunteer groups as well as adult groups. All our roles are risk assessed and we can provide copies on request. Click here for our Group Volunteering factsheet.
Volunteering is a great way to experience the electric atmosphere of race day, have fun and enjoy time together as a group. For volunteers aged under 18, volunteering is an excellent way to gain hands-on experience and to develop the 'soft skills' that employers look for like working as part of a team, communicating with others, using initiative and problem solving. Plus it never hurts to have some real-life experience to add to a CV or university application!
Young volunteer groups can choose to volunteer at a Water Station or at the Bag Drop Area. Our minimum age for young volunteers depends on the volunteering role your group is undertaking. For our Bag Drop Area, we welcome volunteers aged 12 and over. At the Water Station, we welcome volunteers aged 14 and over. We ask that all young volunteers are accompanied by an adult during their volunteering experience and that there is a ratio of 1 over-18 to 10 young volunteers.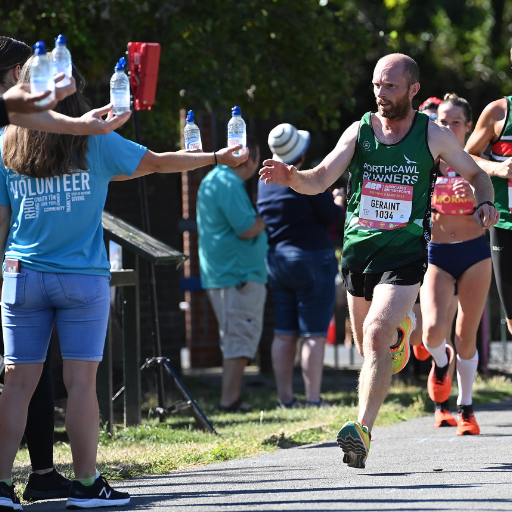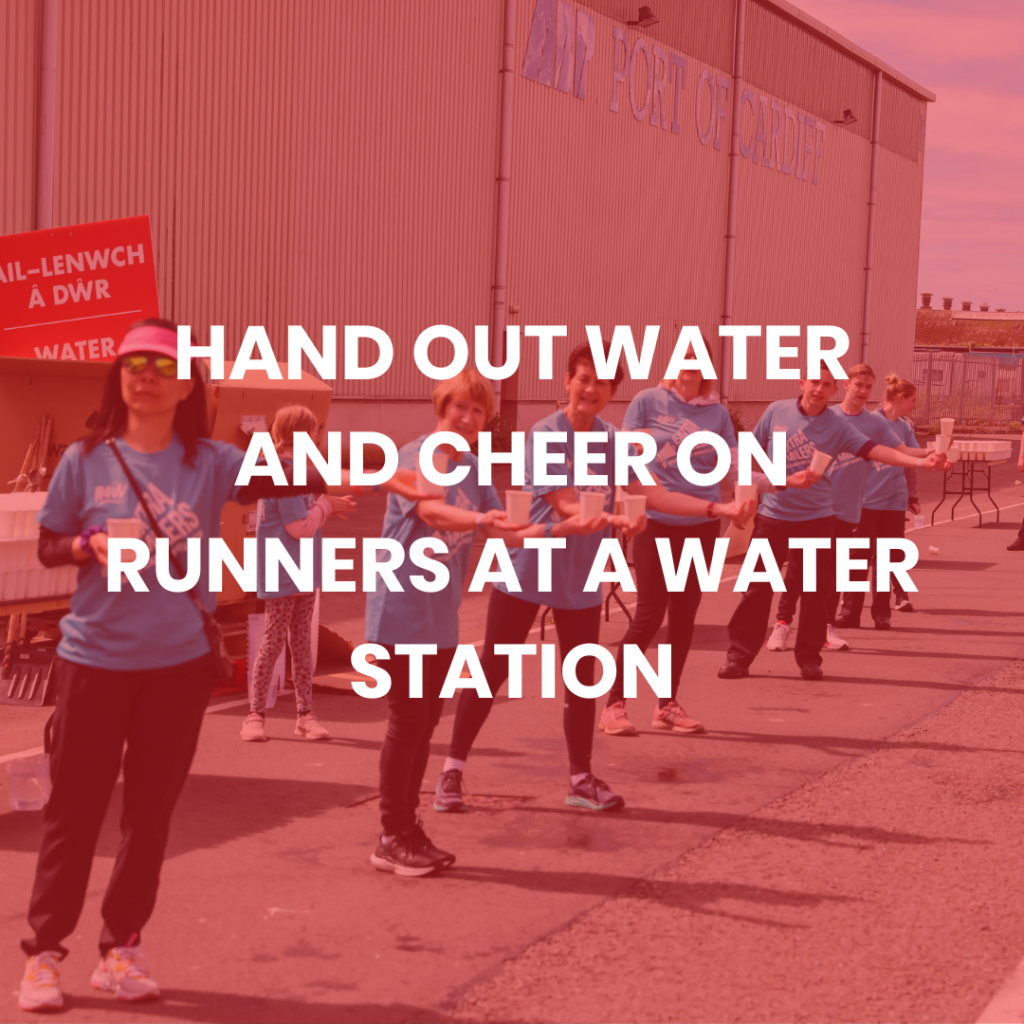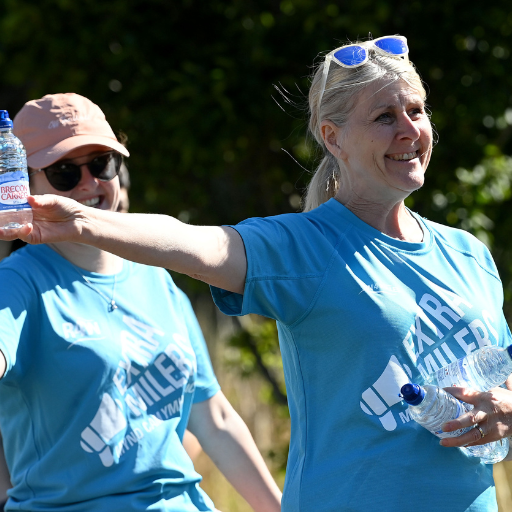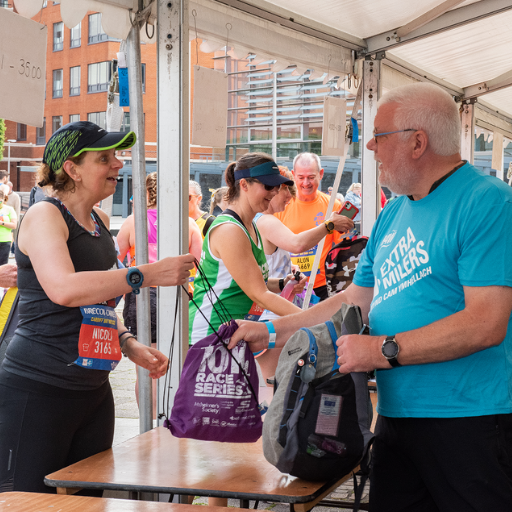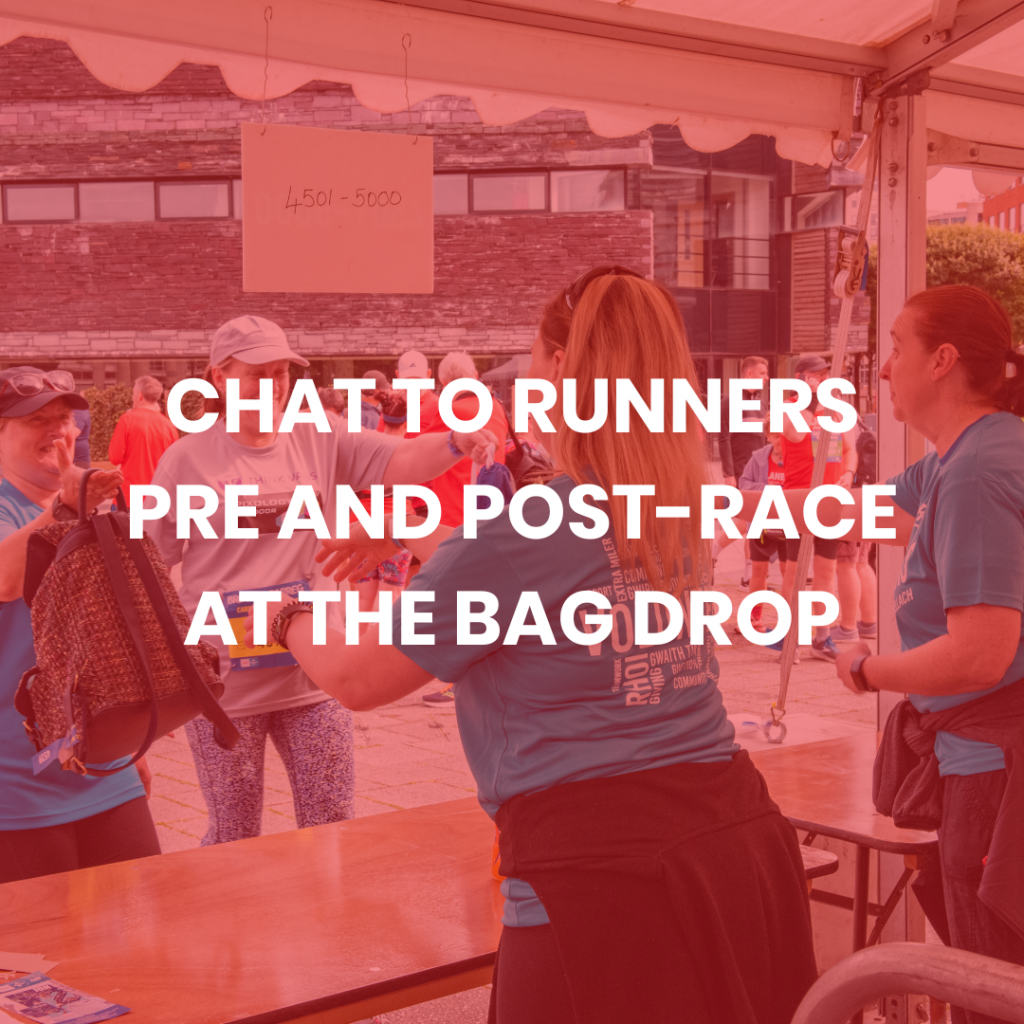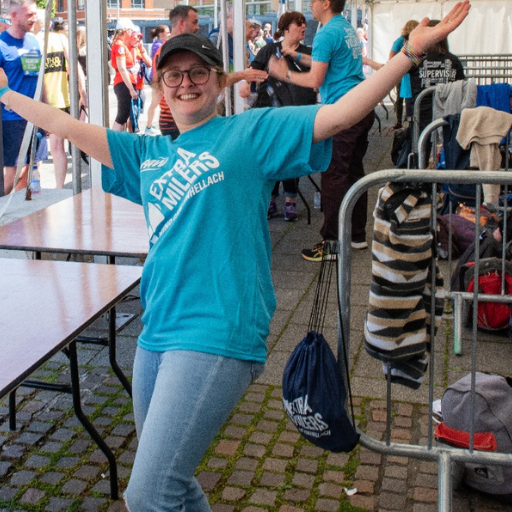 Adult Groups
You don't need to run to get involved at our events! Perhaps you've never even been to a running event before? This is your chance to experience a ringside seat to the action, share the euphoria and celebrations of thousands of runners and have a great day out.
Your group can choose to help on the start and finish line, handing out medals and t-shirts to runners. You could help at a water station along the route or even 'take over' the water station if your group is big enough (we'll let you know what group branding and flags we allow if you want to promote your group on the course).
Why not represent your local area and look after the course section closest to home as course marshals, directing and cheering on the runners? Or you could choose the relative calm of the Bag Drop Area, having the chance to chat with runners before and after their run while ensuring the safety of their kit bag.
At the Cardiff Half Marathon, where we welcome around 27,500 runners, we also look for groups to act as Environmental Champions and Event Village Information Gurus.
Why volunteer with Run 4 Wales?
On event days every volunteer will receive an exclusive Extra Miler t-shirt and bag, refreshments, support from an experienced Run 4 Wales supervisor and our Volunteer Coordinator, as well having a front-row seat to the action. We'll also provide free parking (although we encourage finding environmentally friendly ways to travel to our events when possible!).
Although you'll sign up as a group, each volunteer will automatically become a part of the Extra Milers community gaining access to exclusive competitions, giveaways and a whole host of new friends and contacts.  
Fancy something from our merchandise store? Volunteers can claim an exclusive 10% discount on any purchase of event and Run 4 Wales apparel from Scimitar Sports. You'll get your discount code in your event thank you email after volunteering. You can browse the range here.
We're also proud to be a part of Tempo Time Credits. We invite all of our volunteers to sign up with Tempo, which means that every time you volunteer at one of our events, we'll issue Tempo Time Credits that you can use to buy activities, services and products from a range of recognised partners.
Accessibility
We'd like our volunteering roles to be open and accessible to everyone. If you have any accessibility needs or questions please get in contact. We'll support you as best we can!
How do we sign up?
Want to know how to volunteer as a group with Run 4 Wales? Just send an email to our Volunteer Coordinator Tor on volunteers@run4wales.org.