Disability Entry and Accessibility
R4W is committed to being as inclusive as possible and welcomes athletes with health issues, disabilities or accessibility needs. This page summarises everything you need to know about our events, the entry process, cut-off times, course profiles and the support we can offer.
We are constantly striving to improve our offering and your experience, so please share any suggestions or improvements that can be made to make our events more accessible by contacting us at enquiries@run4wales.org.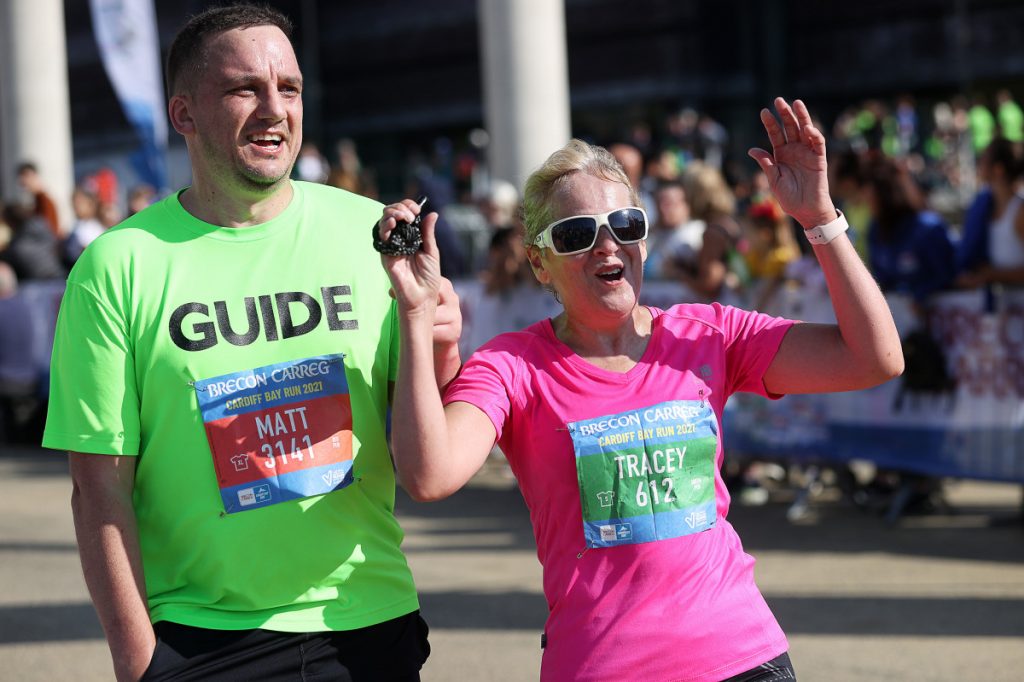 Entry Process
We encourage all participants unsure of their fitness levels to undergo a health check with their doctor prior to training or taking part.
Wheelchair users or those with disabilities or any other health issues are able to register for our events via our standard registration forms available on our event websites.
If you require any support registering using our online registration system, please contact us on enquiries@run4wales.org or call 02921 660 790. Our office hours are Monday-Friday, 9am – 5pm.
Cut Off Times & Age Requirements
Whilst we want our events to be accessible as possible, everyone taking part must abide by the event cut-off times (maximum permitted finish time). These cut-off times are linked to road closure timings and are in place to ensure the town or city hosting the event can be re-opened to ease the flow of traffic and to minimise disruption to impacted communities. We have reasonable cut-off times in place across our series of events: 6.5 hours (marathon), 4.5 hours (half marathon) and 2 hours (10K).
You must be 15 years of age to enter a 10K, 17 for the half marathon and 18 for the marathon. Our supporting Junior events (typically between 1 mile and 2K in distance) do not have cut-off times and there are no age limits (those under 8 must be accompanied by an adult).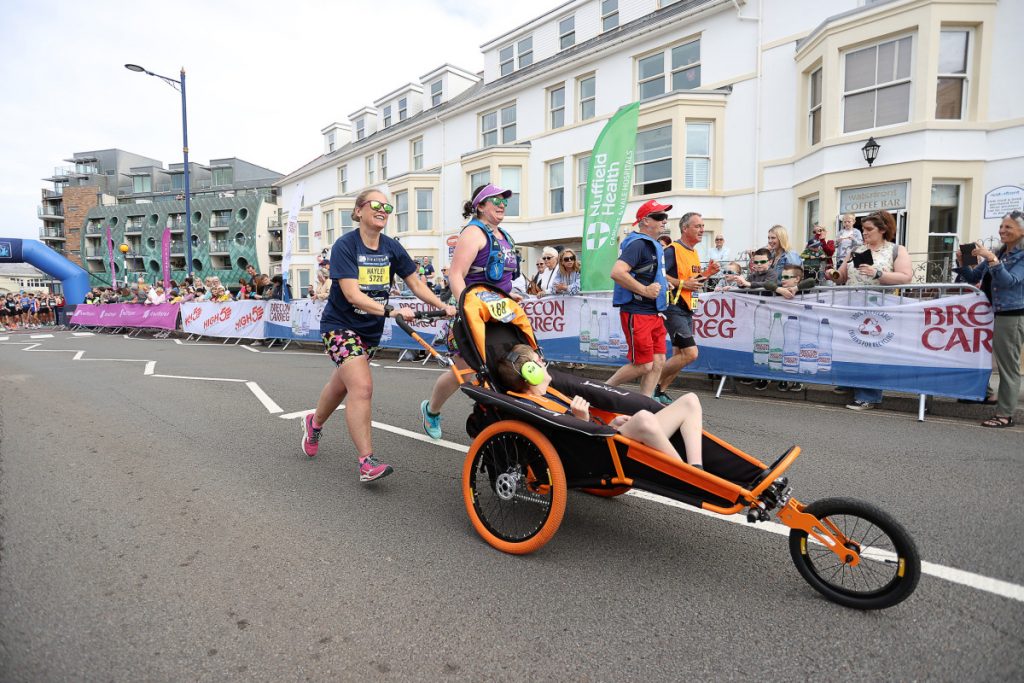 Event Information and Course Profiles
Below you can find information about the course profile and accessibility of each of our events. If you would like more information about any of our races before signing up, please get in touch at enquiries@run4wales.org and we'll be happy to answer any questions you may have or to talk through the event in more detail.
---
---
---
---
---
---
Disabled Parking
Those taking part who require a free disabled parking space will be able to request this via the registration form. We will contact you closer to the event date to confirm arrangements. Where possible and if required, we can offer a convenient space near to the start/finish line to store your day chair if you are planning to use a racing wheelchair.
Testimonials
Below you will find some testimonials from athletes who have taken part in R4W events. If you would like to provide a testimonial for other disabled athletes, please get in touch on enquires@run4wales.org. Any insight or advice you have would be much appreciated and may help others considering attending a Run 4 Wales event.
"I love the atmosphere of whizzing through our towns in a racing chair."

"The steep section on Fairoak Road at the Cardiff Half Marathon is on my limit – I can get up it, but very slowly."

"I wanted to say a huge thank you, to you all your colleagues for the arrangements you made for us wheelchair athletes. being able to park close by the finish, and the other things you put in place worked very well, and made the event even more enjoyable."

Ron Price – Wheelchair Athlete
"The staff and volunteers at Run 4 Wales are very friendly."

Les Hampton – Wheelchair Athlete
"It has been a really great experience for Jonah and I. Starting before the elites with other wheelchair entrants and blind runners is much easier for us as when the masses get going they are able to see us and give us a wide berth. I think it would be too difficult amongst the crowds as Jonah wouldn't cope with lots of people around him. He wears ear defenders."

"Everyone has been really helpful and I'm amazed at how supporting the running community has been. Our races with Run 4 Wales have been incredible and we look forward to many more, including our very first half marathon next year!"

Hayley Norris – Enabler for Son Jonah in an assisted wheelchair
Volunteering
Our events would not be possible without the support of the 'Extra Milers', our much-loved volunteers. We welcome volunteers from all walks of life, including those with disabilities or additional accessibility needs.
Click here to find out more about becoming an Extra Miler, or contact our Volunteer Coordinator on volunteers@run4wales.org if you have any questions.