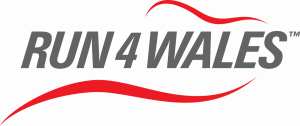 Run 4 Wales (R4W) is a not-for-profit social enterprise and charitable trust set-up to promote, manage and deliver major sporting events.
Established in 2012, we have grown into one of the UK's best-known mass participation event organisers, driven by a desire to deliver world-class events with a positive social agenda. Our events provide a platform to champion mental health, women's running, community regeneration, diversity, volunteering, fundraising and environmental sustainability. Our surpluses are invested into grassroots sport and community projects through our charitable foundation.
Events Portfolio
We have an ambitious and developing portfolio of events with experience in the delivery of running, cycling and multi-sport adventure races.
By focusing on delivering events with beautiful locations and courses, sector-leading event experience and regular and engaging communications we have built a fiercely loyal fanbase. Our events deliver significant impact to their host economies and a platform to raise much needed funds for a range of charities and good causes. Our engaged and committed community of followers provide opportunity for brands and organisations to interact with individuals who are deeply passionate about the environment, leisure, nutrition, technology, health and wellbeing.
Advisory Services
With experience of securing bids and delivering a range of one-off World Championship events, we offer advisory services to sports and governing bodies using proven ability to deliver complex and prestigious global events and expertise around a number of critical functional operational areas including accommodation, accreditation, anti-doping, broadcasting, environmental sustainability, finance, governance, marketing, media operations, procurement, protocol and volunteering.
History of Run 4 Wales
In January 2022, R4W announced an innovative new partnership with London Marathon Events which brings together the leading mass-participation events organisations in England and Wales. The new partnership will help us to expand our portfolio of events, enabling us to increase their impact, especially in inspiring more children to become active and broadening further the diversity of participation in our events.