Meet The R4W Virtual 10K Runners
Throughout the month of June, R4W Virtual 10K runners have been preparing themselves to take on our latest virtual event. The great thing about virtual events is that we've still been able to hear from so many of you about why you're running, what you're hoping to achieve and more, and it's been great to hear so many stories about what virtual running is doing for you.
Here, we meet some of the R4W Virtual 10K runners lacing up their trainers:
Name: Oliver George
Age: 16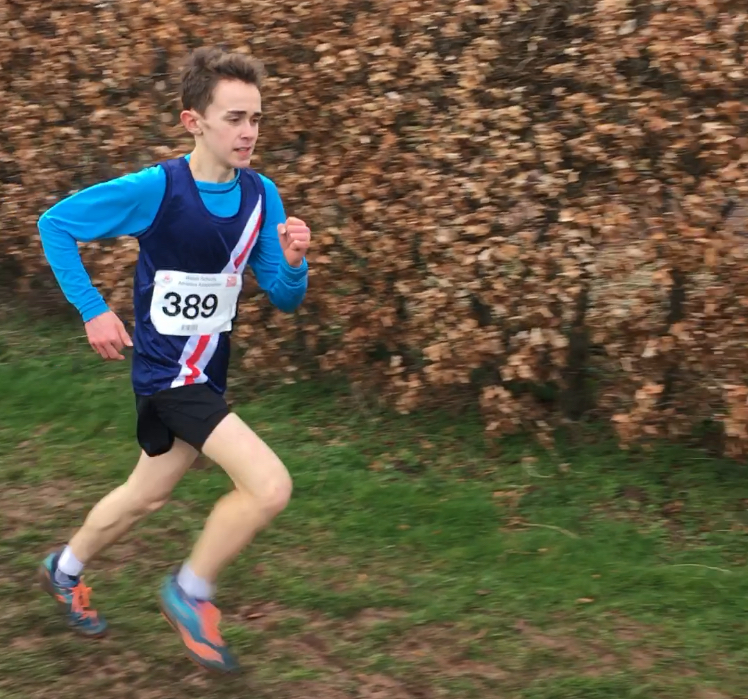 Reason for running: The main reason I run on a daily basis is that it provides me with a key to freedom and invincibility through the release of the endorphins and the flow of adrenaline!
Ambition: From a young age, I've always possessed a strong aspiration to become a  professional marathon runner, striving to rewrite the history of running and to make a difference in society. My main sense of determination is sourced by the inspiration of Mo Farah and the encouragement of my Mother and late Father, educating me that anything is possible when you put your mind to it. This has lead to representing my school across Wales, thus succeeding to qualify for many championships, including the Welsh Scools National Cross Country Championships. Additionally, I have competed in many other events including the Mo Run Swansea of which I came 1st, Tough Runner Events and many other races. This year I'm glad to state that I am running in the Cardiff Half Marathon, whilst aiming for a finishing time of an hour whilst fundraising for Macmillan Cancer Support in commemoration of my Mother. 
Name: Simon Green
Age: 45, but like to think I'm still 25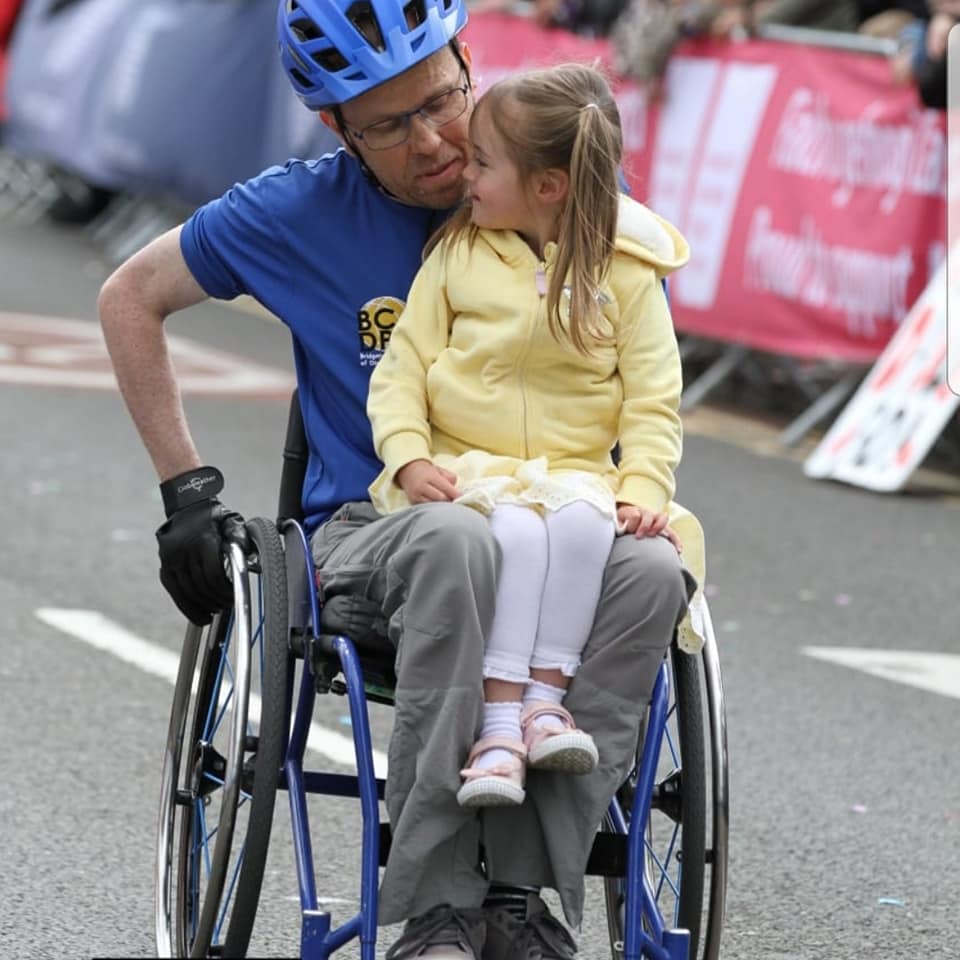 Reason for running:  I haven't run for over 20 years! I've used a wheelchair since 2003 and crutches for two years before. This is mostly due to a Neurological condition – Neurofibromatosis.  So I took part in the Virtual R4W 10K in wheelchair.
Well since being forced to use a wheelchair, despite staying fit and independent never raced! Then in 2018 was diagnosed with brain tumour and after having an exploratory operation was told nothing they could do and given six months to live, needless to say I was devastated.
But I was then offered a second operation, and this was far more successful than medics thought. In November 2018 after seeing on Facebook a friend had signed up for the Newport Wales Marathon I thought "there is a good way to get fit" and did the same for the 2019 event and finished it!

I was insistent this would be a one off but I was friends with a young women who needed extra treatment to get some mobility back after she woke up aged 21 paralysed. So did three more full marathons and numerous half and 10Ks to raise the money and loved it and got so much out of it. Plus I surprised many medics in doing this.

Last year, during the Covid pandemic I had devastating news that brain tumour had come back and grown and spread and was now inoperable. Was given chemo and radiotherapy and told by now would need full time care and mobility be worse.
I was delighted to complete the R4W Virtual 10K with all the postponements happening this year.
I know I have a limited time left, so race to show anything is possible and it helps me and raises lots for charities so I hope I can carry on for a long time.
Name: Samantha Vincent 
Age: 23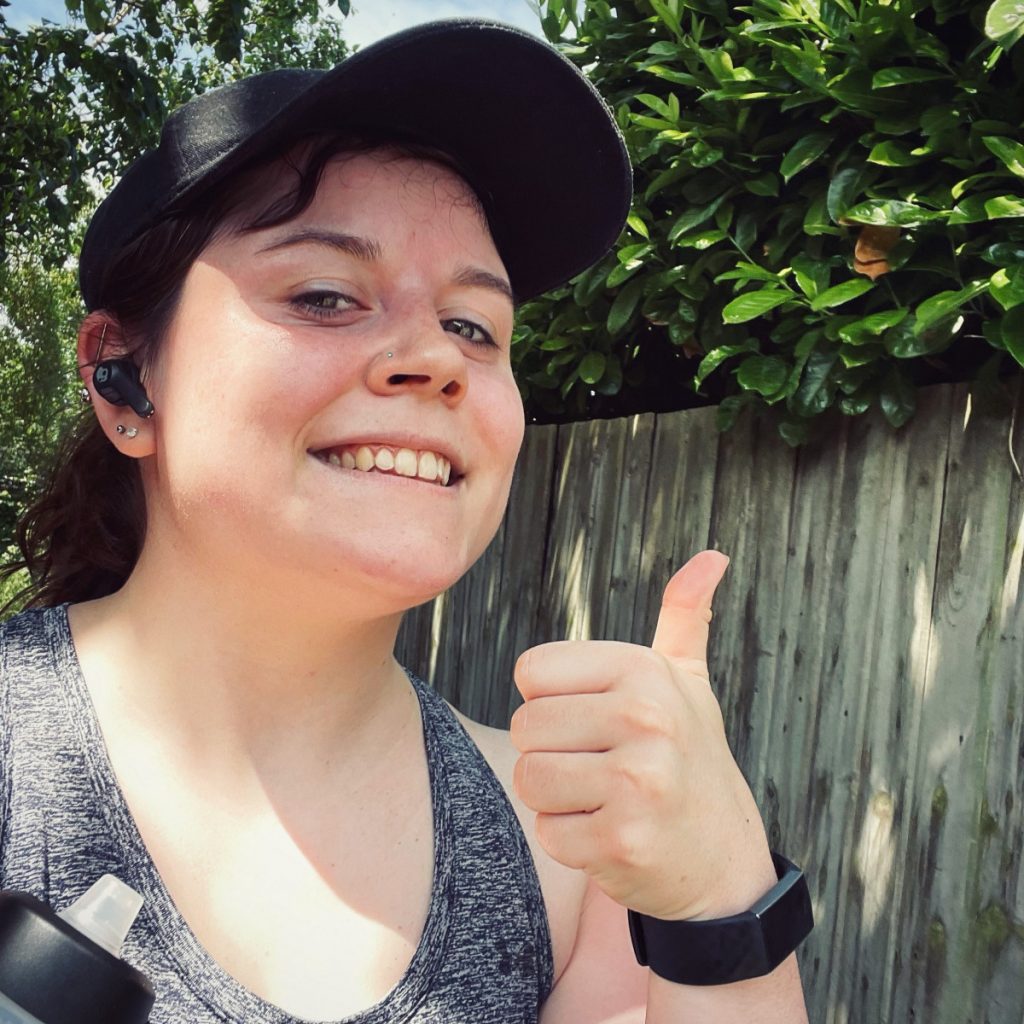 Reason for running: This seemed like an amazing new challenge for me since completing a 5K. My future father-in-law Paul Jones was a huge inspiration in completing a 10K and signing up for this race! We both completed this race virtually and I'm super proud
My Target for the 10K is to get under 1:00:00! This was my first ever 10k since doing couch to 5K and it was an amazing experience so cutting down the time will be the next step.