Get inspired by the #WhyWeRun Campaign

The 2019 Cardiff University Cardiff Half Marathon was a special day for us at R4W, marking the first time that the majority of those signed up to our flagship event were female. To celebrate the rise of women's running, we launched the #WhyWeRun campaign alongside Cardiff University, Run Wales and Women's Health Magazine.
The campaign followed the personal journeys of inspiring women of all abilities who were taking on the race, and encouraged them to make their voices heard by sharing the reasons they ran.
100 female first-time half marathon runners also received free entries into the iconic race through Cardiff's capital, and were mentored by elite ultra-athlete and broadcaster Lowri Morgan, Olympic triathlete Helen Jenkins and Women's Health editor Claire Sanderson.
Cardiff University threw their support behind the campaign by conducting research into the barriers women still face to run. It found that women value the benefits of running to their fitness and mental health but sometimes feel they don't have time to run because of work and family pressures. If valuable running and exercise time is what is lost between the squeeze from these commitments, then more might need to be done societally to ensure that exercise time is valued and prioritised. This could include ensuring that women have good places to run that are accessible and do not present an additional barrier to running.
The research inspired the design of the iconic finishers t-shirt, featuring words in Welsh and English that came out of research focus groups as reasons women ran.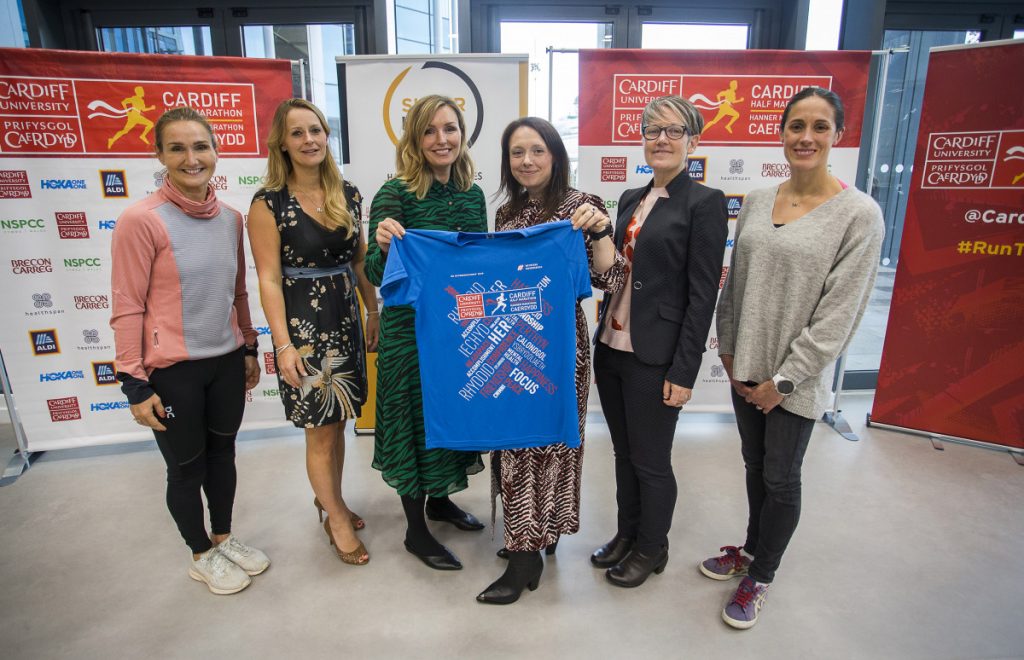 Campaign Stories
#WhyWeRun Up & Running With Run Wales 100
Triathlon Star Jenkins To Run The Diff Five Months After Second Child
Helen Battling Back Against Secondary Breast Cancer
Christine Inspired By Memory Of Mum
#WhyWeRun Journey Ramps Up For Chosen 100
Women's Exercise Time Must Be Valued
Cardiff Half Runner's Incredible 12 Stone Transformation
#WhyWeRun Media Day Kicks Off Race Week
Campaign Videos
Some interviews with some of the women involved in the #WhyWeRun campaign.