INVITE ONLY HALF MARATHON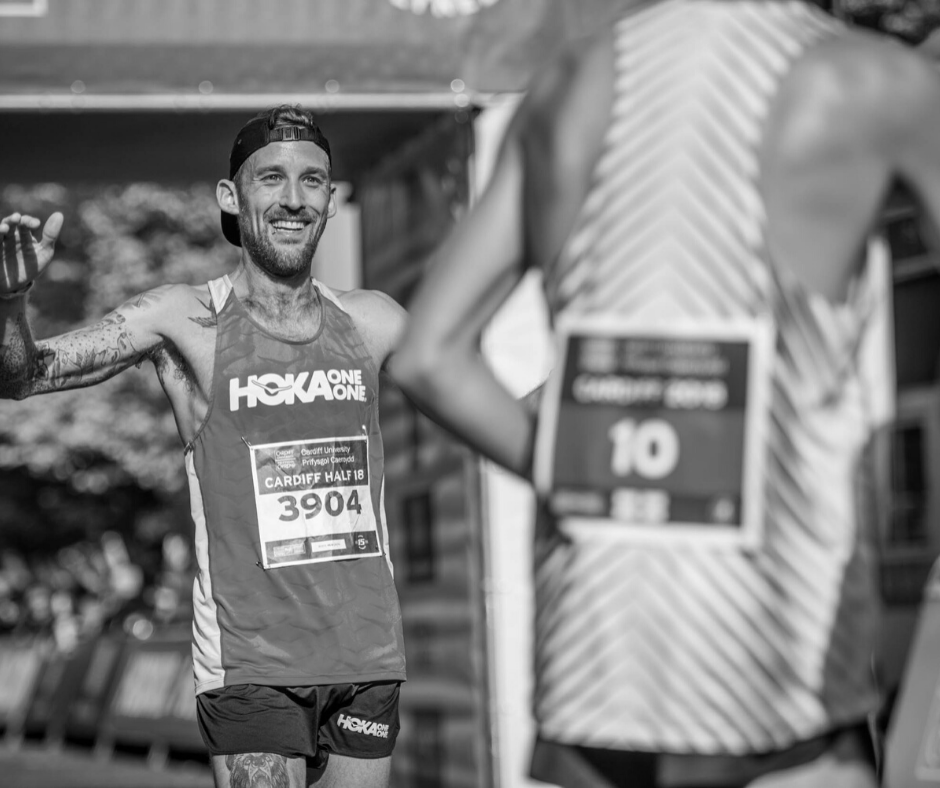 Summary
Please note: this page is not accessible via our website home page or menu bar. If you need to re-visit it, please follow the link in your invite e-mail.
From organisers of the World Athletics Gold Label Cardiff University Cardiff Half Marathon comes an exciting new virtual event, the Secret Half – supported by Cardiff Half partner HOKA ONE ONE.
This top-secret event is an invite only half marathon taking place on the weekend of 11-13 June, open exclusively to the most competitive of runners keen to see where they rank amongst other athletes.
It will not be promoted publicly, with invites distributed exclusively via e-mail.
The top 20% of male and female Cardiff Half Marathon finishers will be invited to join, as well as the top performing master's athletes in 35, 45, 55, 65 and 70+ age categories.
Prizes will be awarded to the fastest (non-elite) male and female in the race, and the best performing masters athletes in the various age categories. There will also be spot prizes, and a reward offered to the UKA affiliated running club with the largest number of athletes taking part.
Those invited to join will have the opportunity to 'share the secret' and invite a limited number of additional runners to get involved. This will be done using a unique registration link that can be found in the confirmation e-mail you receive after signing up.
Those who complete the #SecretHalf will receive an exclusive pair of branded gold running laces, a subtle way of showing other runners that you meet on the roads, trails, and parks, that you are part of the community.
Prizes
• Fastest Male – £50 sports voucher and 1 x R4W race entry (non-elite)
• Fastest Female – £50 sports voucher and 1 x R4W race entry (non-elite)
• Masters Prizes Male & Female (35, 45, 55, 65 and 70+ age categories) – 1 x R4W race entry
• Prize Draw – 6 pairs of HOKA One One trainers (average value 150 EURO) to be won with winners selected at random (3 x male, 3 x female)
Entry Fee £10 – What's Included
• Access to the online virtual results platform to log finish times
• The opportunity to win prizes such as vouchers, race entries and gifts from R4W partners
• 20% discount off the cost of a 2022 Cardiff Half Marathon entry (via limited-time window)
• An exclusive pair of gold running laces, a subtle way of showing others you are a part of the #secrethalf community
How It Works
You can participate from any outdoor location, or on a treadmill from any worldwide location. We're encouraging people to run on the 11th, 12th or 13th June but you can record and upload a result anytime between now and the result submission deadline on 14th June.
You'll need to collect some supporting evidence that you have covered the 13.1-mile distance such as a photograph of gym equipment or a screenshot from a fitness tracker or GPS activity.
Athletes will need to avoid courses with net elevation loss to be eligible for winning prizes. After submitting your activity and finish time, we may request additional information, such as course elevation, before verifying your time.
Please note that a small non-refundable booking fee is charged on top of race entry by ACTIVE, who manage our online registration platform.
Cardiff Half Marathon 2019